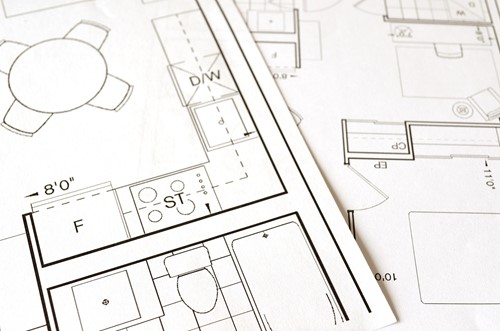 Image by ElasticComputeFarm from Pixabay

Your house is perfect except for one thing: The kitchen is not even close to being large enough. Those who love to entertain and cook will probably agree that even a 15-foot wide by 20-foot long kitchen isn't large enough, especially if you don't have an open floor plan. Once you decide how big you want your new kitchen, then you have to figure out where you're going to get the space from.
Convert a Nearby Room
If you have a room on the other side of a kitchen wall that you are not using, knock the wall out to make the kitchen bigger. You'll probably upgrade the cabinets, so you can tear those out and either discard them or use them in the laundry room or workshop. You will have to remove some wiring and add more wiring to the newly opened area. If you are familiar with house wiring, you can do this yourself if you plan on keeping your home for at least five years; otherwise, you'll need to have a certified electrician do it for you. If the room is large enough, you can also build in a pantry or convert an existing walk-in closet into a large pantry.
Add On
If it's not convenient to convert an adjacent room and your kitchen is on one of the outside walls of your house, add on to the house. If you really want to go all out, add on enough for the larger kitchen and an adjoining dining room or breakfast room. You'll run into the same issue with electric. If you are adding on to the area where the sink is currently located, you'll also need a plumber to relocate the kitchen plumbing.
Remove Walls
If you don't want to convert a room or add on, but your kitchen feels closed in, you can get additional space by removing walls. Create an open floor plan between the dining room, living room and kitchen. Since you will most likely be upgrading appliances and cabinets, you'll be able to move things around to make the kitchen more spacious. If you like the idea of an open floor plan, but prefer to keep the kitchen separate, separate the rooms with a bar. This leaves the area open and spacious, gives you more cabinet space and counter space, and it completely changes the look of the kitchen and dining area.
Convert a Laundry Area
If you have a large laundry room that is off the kitchen and need more storage space, wall off the washer and drying into a smaller laundry area. Add floor-to-ceiling shelving or cabinets in the rest of what was once the laundry area to create a pantry. Keep the lower shelves taller so that you can store larger items, such as stockpots and canners bulk food items there.