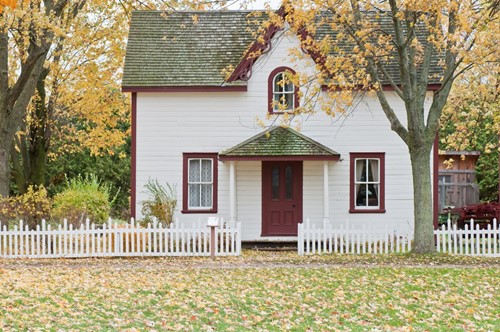 Potential new homebuyers have the choice of buying a starter home or a forever home. The details mean something different to everybody, but a starter home is usually regarded as a short-term living situation if you can't afford your dream home yet. Some choose to wait until they can afford their forever home—the home they imagine living in for the rest of their lives. How do you know which option is best for you? Here we've put together some pros and cons of buying a starter home so you can contemplate the choice.
Pros of Buying a Starter Home
Affordable - Price is among the most common reasons new homebuyers go with a starter home. These homes are lower priced, which allows you to purchase right away instead of saving up for a much more expensive home. Depending on the area a starter home might have lower property taxes.
Lower Commitment - The whole idea of a starter home is to only live in it temporarily, which takes some of the pressure out of the decision for first-time homebuyers. Homeownership is a big change from renting and it can be a hard change. A starter home can provide a sense of ease—after all, you can always move somewhere else in a few years. That's the whole idea!
Potential Future Investment - If you buy a starter home, you can keep it as an investment property even after you move out into a larger forever home. You can rent out the property to generate extra side income and potentially help the home appreciate in value.
Cons of Buying a Starter Home
Smaller - Starter homes are smaller than forever homes. This is related to the lower price, but also the idea that the homeowner might just be starting a new life. Maybe you don't have any kids but are planning on it far enough in the future that you don't need multiple bedrooms. Maybe you are buying a home to share with housemates for a shorter time due to work opportunities. Whatever the reasons may be, the smaller size of a starter home will make it difficult to grow your family or for situations where you might need more space down the road.
More Work - Starter homes are often older and in need of some maintenance. This also contributes to a lower price. You might find that buying a starter home also means buying a lot of home improvement projects. This can be expensive, time-consuming and stressful for new homebuyers. It's important to get an inspection before making the purchase so that you can identify any serious maintenance red flags.
Hard to Sell - Some starter homes can be a challenge to sell when you're ready to move. Whether it's because of the condition of the home or because it's in a less than desirable location, there's a chance it might take some effort (and some money put into improvements) to sell.
If you're not sure about whether to go for a starter home or wait for a forever home, consider your future and priorities. You can't plan for everything, but the more you look ahead the better decisions you can make for your first home.