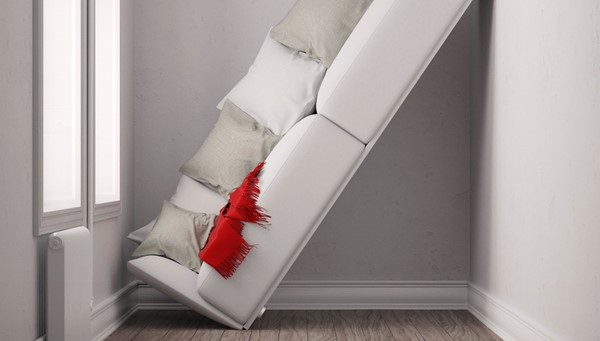 Decorating a small space requires plenty of creativity and a good eye for what works well given the purpose of the room and its inhabitant. Unlike a big room or space where there's plenty of square footage to play with, the focus of small areas is a bit different but not an impossible task.
Here are some simple tips to follow to make your home look amazing despite the small space:
Multi-purpose furniture
Save space with furniture pieces that can either do more than one job or can fold out of the where when necessary. There are many desks, dining tables and even beds that can be moved around to make space or provide you with storage or other benefits. A living area sofa that can also serve as a foldable bed is an excellent addition to any home.
Mirrors make rooms look bigger.
You can create the illusion of a much bigger room. Mirrors also reflect both natural and non-natural lighting and can help to brighten up a small room when appropriately positioned. Not only are they functional and beautiful, but they can also be fancy enough to act as decorative pieces in a little place.
De-clutter
Living in a small space ensures that you only buy what you need. If you are feeling cramped up, look around the room, and there will be things you can do without. Take these out and find ways around it. Decorating a small space means you have to be careful with what you put to avoid it looking unnecessarily tight.
Use bold colors
Small spaces bring out the best of textures, bright colors and prints. Tie in solids with neutrals in cool ways like throw pillows, picture frames or accent walls. You can also put at vibrantly colored wallpapers to create a focal wall in the space and decorate around the theme.
Use large rugs
Large rugs give the semblance of more space and trick the eye into making the room more prominent than it is. They can also form part of your design theme and bring character to a small space.
Plants and flowers
Greenery and flowers are always adorable in small spaces. Flower pots on the windows or table add color to small rooms. Many plants don't need regular watering and thrive in small areas like succulents and Aloe Vera. Faux plants are also a way to go for zero maintenance and more color.
Use your intuition when designing a small space and less is typically more. The above tips will help your small space shine and look amazing.